By Rich Handley
Attend our virtual events and webinars to discover how your company can achieve definable benefits from radio frequency identification and other Internet of Things technologies.
Oct 03, 2022As long-time readers of RFID Journal know well, our online and face-to-face events are designed to spotlight end-user case studies from industry leaders around the world, along with the leading technology companies' latest products and services. Most recently, our RFID in Health Care 2022 virtual event explained how medical organizations can improve patient safety with wearable sensors; how to meet future healthcare demands via Near Field Communication (NFC), radio frequency identification (RFID) and the Internet of Things (IoT), and how RFID labels can track single doses of propofol. But there's more to come. Upcoming online events include: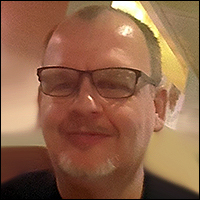 Top Reasons Why Track and Trace Is Your Best Bet for Inbound and Outbound Applications (Nov. 1, 2022): This brand-new webinar, sponsored by SICK, will discuss end-to-end traceability and the valuable insight it provides in this fast-moving, increasingly automated world. Track-and-trace solutions offer real-time visibility of production lines, inventory and more, making it easier to efficiently replenish product and track any sort of inbound or outbound application. The presenters will explain how RFID-based identification of material containers enables digitalized supermarkets, how to employ automated material reordering with RFID at an e-kanban rack, and the overall advantages of track-and-trace solutions in a progressively digital world.
RFID in Manufacturing (Nov. 3, 2022): Manufacturing companies are employing RFID and IoT technologies to achieve major benefits, both in their supply chains and in their factory operations. This virtual event, sponsored by MetalCraft, will focus on how such businesses can cut costs and boost efficiencies by tracking tools, jigs, reusable containers, work-in-process, finished inventory and more. Be sure to attend this event to find out how leading manufacturing firms are using RFID to achieve benefits.
RFID in Retail and Apparel (Feb. 7, 2023): Retail and apparel companies have been among the early adopters of RFID technologies, both internally and within their shared supply chains. But RFID's value has evolved far beyond inventory visibility to building the foundation for responsive retailing. During this virtual event, hear how retailers worldwide are using RFID to become more agile and responsive in an increasingly competitive market.
Smart Packaging: Revolutionizing the Link Between Manufacturers and Consumers (Mar. 9, 2023), presented in partnership with IoP Journal: Automating supply chains leads to improved operational efficiency and higher profitability. Internet of Packaging (IoP) technologies, such as RFID, barcodes, QR codes and digital printing, have been understood and adopted, and are now beginning to emerge with new competitive market advantages. Inventory control, authenticity, security and the customer experience are just part of what the IoP has begun to provide. Learn how IoP technologies can supply information that a consumer needs to know before purchasing products, and how they can enhance the customer relationship and reveal data about a variety of concerns.
We hope to see you at the above online events, all of which could prove beneficial to your bottom line. To learn more about RFID Journal's upcoming offerings, including the face-to-face RFID Journal LIVE! 2023 conference and exhibition, to be held in Orlando, Fla., on May 9-11, visit our events page. We apply the same objective editorial approach to our events that we do to our news site, whether in person or virtually, so register today and experience this for yourself. You just might improve the way you do business.
Rich Handley has been the managing editor of RFID Journal since 2005. Outside the RFID world, Rich has authored, edited or contributed to numerous books about pop culture. You can contact Rich via email.

You must be logged in as a registered user to access. Not a registered user? Sign up for basic membership for free here.
About Author