Commercial Real Estate's Net Zero Mission – Commercial Property Executive – Commercial Property Executive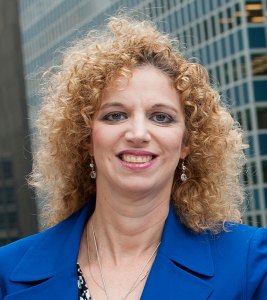 With scientific warnings intensifying about the fast-approaching critical juncture for global climate crisis, it's more important than ever to go green. The problem is, we're still struggling to define what's meaningful—even as the bar keeps moving.
We've had these discussions before. Some years ago, the U.S. Green Building Council tightened its qualifications for its various LEED certification levels to dissuade focus on low-hanging fruit and ensure valuable environmental contributions were being made. Today, similar attention needs to be paid to the relative value of net zero achievements.
A growing number of real estate companies are making net zero a goal. And that's definitely laudable. But net zero is a broad term, and the extent to which it's applied and the results achieved vary widely. Some commercial property owners and developers are focused on offsetting their carbon contributions by purchasing energy credits. Others target reduction in operational emissions. And still others—a much smaller group—are revising their selection of building materials and working with tenants to reduce their emissions. Those last efforts represent a greater challenge, and in the case of building materials, will necessarily take longer to achieve. However, they are significantly more meaningful contributions to global carbon reduction.
In fact, according to a recent Wall Street Journal report, the purchase of energy credits to offset carbon production, today's low-hanging fruit, will soon lose its value. There is still a surplus of carbon offsets. But "surplus" doesn't mean we're ahead, as those credits don't actually offset the entire carbon footprint—not by a long shot. Meanwhile, demand for the credits keeps growing, and at such a pace that the funding gained from their sale can't be applied quickly or effectively enough to neutralize the carbon being created. In short, the value of that program is rapidly diminishing, putting greater onus on corporations to reduce their carbon emissions.
If that's not enough to inspire you, new regulatory actions are demanding greater transparency, accountability and actual improvements. At the state level, ever environmentally conscious California signed AB 2446 into law in mid-September. The law mandates creation of a means to measure carbon intensity of building materials by mid-2025 and sets emissions-reduction goals for 2030 and 2035.
At the federal level, the Securities and Exchange Commission has proposed a new rule requiring more detailed disclosure of climate change risks and efforts among public companies, as IvyLee Rosario discusses in "Net Zero in CRE Is Easier Said Than Done." That would at least allow investors to gain a clearer understanding of the environmental actions being taken. This, in turn, may put more pressure on private companies to similarly report their activities to investors.
There's no question the stakes are rising. With the ability to make a difference literally from the ground up, we as an industry can work together to achieve meaningful change.
The latest CRE news, delivered every morning.
Like what you're reading? Subscribe for free. Subscribe
© 2022 – Commercial Property Executive
You must be logged in to post a comment.