The Prestigious Salon D'Automne to Feature Tadas Zaicikas' Stencil Art – The Ritz Herald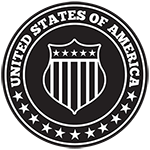 National News and Press Releases. Local and Regional Perspectives. Media Advisories.



News in Focus. Corporate Analytics. Brand Reviews. Policy Commentaries.
Tadas Zaicikas, a Lithuanian-born, Canada-based urban abstract street artist, is coming to the prestigious Salon d'Automne in Paris in October. For his debut at this prestigious venue, the highly sought-after artist will be showing a custom-made 30" x 40" multi-layer stencil piece titled "John Lennon _ between love colors." As the title suggests, the piece features John Lennon surrounded by a field of color blocks that symbolize love in Tadas' classic style. It will be showcased from October 27 to 30, 2022, next to more than 100 paintings and sculptures by some of the most famous artists in history.
Although this is Tadas' first showing at this prestigious French art exhibition, the artist is not a stranger to fame. His work has been showcased at various exhibitions throughout Europe and other parts of the world. It has also graced multiple noteworthy homes and impacted a whole generation of contemporary artists. One of his paintings, "Love Wall," was recently bought by world-renowned speaker, author, and real estate mogul Grant Cardone to adorn his new home. Tadas has also won local and international art awards and has received more nominations in various categories.
An ardent admirer of the graffiti street art movement, Tadas draws inspiration from other giants in that genre to perfect his style. His art focuses on abstraction to express emotion through color and shapes that create surrealism and typography. The artist discloses that the paintings on his wall represent a huge part of cosmopolitan city life, which he aims to showcase with most of his pieces. His mission is to spread love, peace, and positivity by showcasing the beauty and diversity of the world. The artist seems to be succeeding in his mission as more and more art collectors and investors spend vast amounts at art auctions to own a piece of his work.
With the upcoming exhibition, Tadas will go down in history as one of the elites in the art world to have graced one of the oldest and most prestigious art shows in Paris. Tadas admits he's excited and honored to have been selected by the members of the jury and is glad that his name will be listed among the greats in the art world. Since its inception on October 31, 1903, the Salon d'Automne has significantly shaped the evolution of modern art in Europe. Some of the prominent artists whose works have been showcased there include Paul Cézanne, Henri Matisse, Paul Gauguin, Georges Rouault, André Derain, Albert Marquet, Jean Metzinger, Albert Gleizes, and Marcel Duchamp.
Consistent improvement and dedication to his message have now made Tadas a legend in his own right internationally. Sharing the stage with renowned post-modern artists and visionaries is no small feat, and Tadas admits that. Even though he has won other accolades and achieved significant recognition for his work, he admits this accomplishment is in its own league. "To be selected by the members of the jury of Salon d'Automne is the highest recognition at this time," he discloses.
The artist is passionate about nurturing up-and-coming artists who desire to make their mark on the world through their art. His message to this group is to never relent in their pursuit and to continually work on being better than they were the previous day. "Start dreaming and work hard to achieve them; don't wait for someone to bring it to you on the plate," he concludes.