55

2

Ten years ago, Park Tae Jun (38) was in the spotlight after appearing on the cable TV show 'Ulzzang Generation,' and he was renowned for his handsome looks. His Cyworld homepage quickly gained immense popularity, with the total number of visitors surpassing 2 million, and he further surprised everyone by transitioning into a successful manhwa (Korean comic) artist. The slang Ulzzang combines the words "best" and "face." Ulzzang typically refers to people who have very attractive faces.
Park Tae Jun ran an online shopping mall after his popularity on 'Ulzzang Generation' but closed his store when his comic hit big. He started officially serializing his comic 'Lookism' back in 2014 and rose to stardom as a hit Manhwa artist.
In 'Lookism,' an outcast who was bullied in school is suddenly blessed with a new body of perfect looks, thrusting him into a society obsessed with outer beauty. The series began on 'Challenge Comic,' a platform for amateur artists to post their work and potentially be serialized if they gain enough popularity. Since then, 'Lookism' has consistently held its place as one of the most popular Manhwas.
Currently, 'Lookism' has been translated into nine different languages, including English, Japanese, Thai, and more, propelling its creator, Park Tae Jun, to the spot of a superstar Manhwa artist. His other works, such as 'My Life As a Loser' and 'How To Fight,' have also gained immense popularity.
Park Tae Jun also established his Manhwa company, 'The Dream Entertainment,' and became the CEO.
The Manhwa artist will have another achievement to boast about – his comic 'Lookism' has been released as an animation series on Netflix on December 8.
This is the first time that Netflix has produced an animation using Naver Webtoon's intellectual property (IP). Attention is focused on whether it can create a stir in the animation market, which Japan has long dominated. In fact, Netflix worked hard to cast renowned voice actors such as Yoshitsuku Matsuoka and Daisuke Ono, who have appeared in popular anime series such as 'Demon Slayer' and 'Attack on Titan,' for the Japanese dubbed version of 'Lookism.'
An official from the Korean comic industry said, "Although Netflix has introduced original works created by other animation channels on its platform, this is probably the first time that it has directly produced an animation based on a Korean comic."
Meanwhile, as the Korean comic industry has grown rapidly in the past ten years, the status of Manhwa artists has also changed. As of 2019, the average annual income of artists serializing on Naver Webtoon (359 people) was 310 million KRW (~237,681 USD). The average annual income of the top 20 Manhwa artists was 1.75 billion KRW (1.34 million USD), and it is expected to increase.
Park Tae Jun, the owner of J Studio, has gained notice as a building owner, having acquired three buildings in Seoul, the most recent being the Emporia Building in Nonhyeon-dong, Gangnam-gu. This acquisition, which took place in March of last year, cost 79 billion KRW (60.5 million USD) and is a two-story building with 15 floors above the ground, totaling 5,300㎡ in floor area,
In 2020, J Studio purchased a 4-story building on Garosu-Gil in Sinsa-dong for 20.5 billion KRW (15.7 million USD), and the company also owns a superstation building in Songpa-gu, Seoul, estimated to be worth 10 billion KRW (7.7 million USD). Combined, the value of all three high-rise buildings owned by Park is estimated to be around 100 billion KRW (77 million USD).
A post shared by 박태준 (@paktaejun)
A post shared by 박태준 (@paktaejun)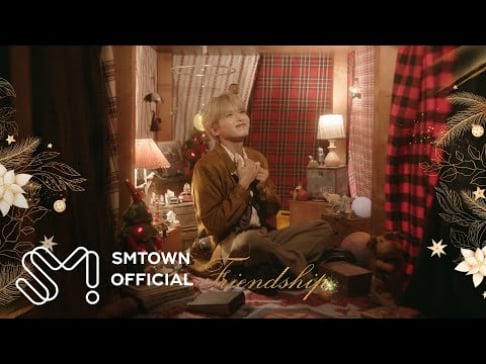 Super Junior share a snippet of the bright and cheery melody for their holiday song 'Celebrate' in MV teaser #2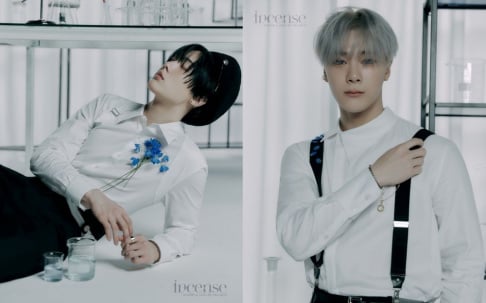 ASTRO's Sanha and Moonbin have unveiled enchantingly stunning teaser photos for their highly-anticipated comeback with their 3rd unit mini-album 'Incense'
Log in to comment
The manhwa is pretty good.
There was already a live action adaptation of it starring Park Solomon, except it's all in Chinese and they pretty much dubbed his voice since he doesn't speak Chinese ?
was into ulzzang shidae but i liked ahn ji ho, bratty teenager with attitude ?
taejun, didnt you get inspiration from tokyo revengers, or was yours first? curious
SHOW ALL COMMENTS
SEND
About Author