by
Peter Jones
Feeling like your brand is a one-trick-pony? Wondering how to leverage a viral moment into something bigger than you've ever imagined? Eyes move quickly in the digital landscape – and the personal and corporate brands that aren't redefining themselves get cleared out to make room for the next new thing. 
Michael Graziano – founder of Mindful Media – keeps his clients evolving, for an identity that lasts.
I'm going out on a limb – and will assume this article is not the only piece of media you've consumed today. Making the rounds on Instagram, getting plugged into the zeitgeist on social media, or exploring the web for learning, insight, and some entertainment – you move fast through a saturated world.
As someone with a personal brand, or the brains behind your company's corporate identity, keeping up with a modern audience that's constantly in motion is a real trick. Many dream of going viral, but as you may be learning, that's the easy part.
There once was a time when one-hit wonders owned AM radio for a summer – in our digital age that moment in the sun can come and go in the space of a fifteen second Tik Tok. 
Don't be daunted. It's easy to look at your current digital marketing and public relations strategy and feel like you're treading water. But as your high school biology teacher would attest, a quickly-shifting landscape marks the ideal conditions for evolution. 
Michael Graziano, the founder of Mindful Media PR, is just the wandering bohemian you need to take your brand on a journey of change, growth, and transformation that will capture lasting interest.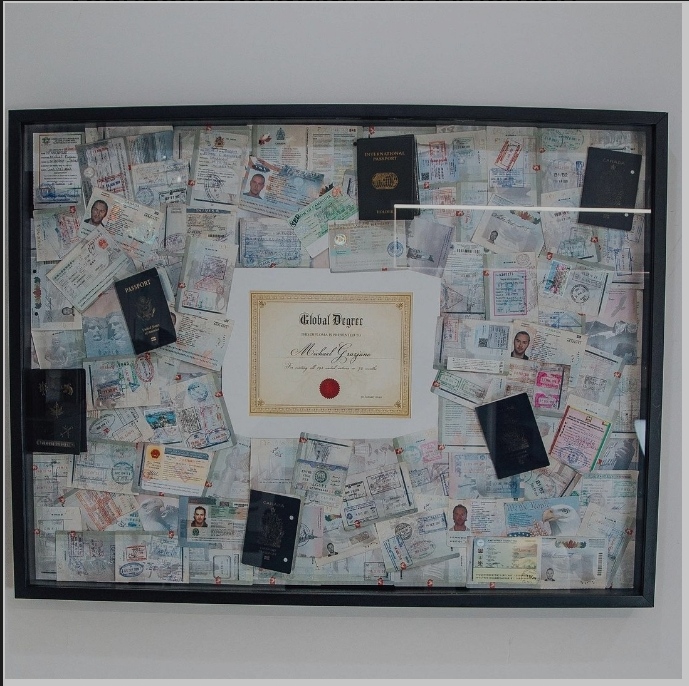 "I've seen it go a couple ways," Graziano says. "You get that hit of virality, grow complacent, and people go find the next thing. Or you take it as just the start of an epic story – and take them on a ride they've never seen before."
Think of the last book you read or movie you watched. Did the main character change as the plot went along? Did they explore new territory, stack success into a new challenge, and triumph over your expectations? If you stayed interested through the whole story, the likely answer is yes.
Human beings are drawn to evolution – your target audience is no exception! Peter Parker gets bit by a spider in the first fifteen minutes of the movie: your viral moment is inciting action, not the climatic show-stopper.
Now think about a one-hit-wonder. A personal brand that flamed out. 
Running counter to our desire to evolve is a limiting tendency to seek out the path of least resistance. We put something out to the world, it gets that viral reaction, and we repeat it like a lab pigeon pecking at the pleasure button until it runs out. 
This happens all too often with personal brands. Like a joke told twice – that initial profound and serendipitous moment can quickly become your thing. The more viral your moment, the harder it actually is to avoid this. It's why Carrie Fisher struggled to find work and Mark Hamill had to pursue a career in voice acting following their generation-defining performances in Star Wars. In Hollywood, it's called being typecast.
Get walking, because your current approach to marketing and public relations might have you resting on the quicksand.
If you are dealing with a corporate brand, the same truth applies. As an entrepreneur, founder, or c-suite executive, the continued success of your business already hinges on how you evolve your services for a customer base in motion – do the messages you send to the world align with this?
If this article was a fairytale – we're at the part where Cinderella (you) is down one shoe. She's gone to the ball – but can't last a night in the palace. We're not saying Graziano is Prince Charming (though his superstar wife Natasha Graziano seems to think so), but he's got a glass shoe that fits you.
Graziano helps brands – both personal and corporate – land stories of evolution into some of the world's most notable and trafficked publications. With a mind for captivating stories that resonate and the media connections to get them in front of eyeballs – he can keep that fire burning as you continue to expand the vision of your destiny.
If you're yet to have that viral moment, he can help with that too – with a strategy to keep that snowball forever rolling down the hill.
The media mogul is also the youngest Canadian and American male to travel to all 193 UN nations – but that's just a chapter, not the book, in the life of an entrepreneur who's constantly evolving himself. 
Bob Dylan goes electric. The Beatles ditch the soapy ballads to explore the mind and forever change the culture. Bhad Bhabie continues to drop bangers from a universe far larger than the Dr. Phil soundbite that made her famous.
It's likely you're already evolving. For artists, innovators, and thought leaders, it's an instinct. The trick then becomes bringing people along for that adventure. 
The article is over now. You're off to Graziano's Instagram to see the latest stage of this bohemian's evolution. Or maybe you want to take a further look at what partnership with Mindful Media PR looks like, here.
We're on our toes to see how Michael Graziano will redefine himself next. With his help, we'll be saying the same about you.
Read More
Read More
Read More
Read More
Read More
Read More
Read More
Read More
Read More
Read More
Read More
2022 CelebMix
Sağlık Personeli