September 22, 2022



POWERED BY



Football fans! The clock is running down for a chance to win two tickets to an NFL or college regular-season game of your choosing this fall. All you have to do is follow @frontofficesports on Instagram, like this post, and tag who you'd bring with you in the comments by Friday.
Tim Heitman-USA TODAY Sports
It's the ninth inning for negotiations between the Oakland A's and their city.
Oakland is scrambling to secure additional grant money to cover potential cost overruns on infrastructure work related to a planned $12 billion stadium and waterfront development.
While Oakland is loath to make its general fund liable for added costs, it is looking into a limited obligation bond, which would be repaid with taxes on hotel, sales, and parking revenue generated by the project.
To secure the project and ward off a potential move by the MLB team to Las Vegas, Oakland and the A's still need to reach an agreement.
City leadership will change next year, as mayor Libby Schaaf is termed out and two council members are abandoning their seats to run to replace her.
City administrator Ed Reiskin said that a deal would need to be struck in the next week or so to allow for a binding vote before then.
Olympique Lyonnais
John Textor is reportedly having trouble securing financing to acquire Ligue 1's Olympique Lyonnais — but that could change soon.
Ares Management is reportedly in talks to back Textor's bid for Lyon owner OL Groupe SA.
Textor, who is also an owner of Crystal Palace, previously agreed to buy around 66% of the club by purchasing shares from film production company Pathé, investment firm IDG Capital, and Lyon president Jean-Michel Aulas' holding company Holnest.
The deal would reportedly value the team at $842 million.
Vegas Golden Knights owner Bill Foley was planning to lend Textor's Eagle Football Holdings $522 million for the club, but outlets are reporting he may be scaling back his funding.
In its last two fiscal years, OL has reported a combined $144 million loss and has a net debt of $291 million.
Should Textor's purchase of Lyon go through, his soccer holdings would total around $1 billion.
Ares Management recently announced it raised $3.7 billion in capital to invest in sports, media, and entertainment companies. It has already committed roughly $1 billion to 19 sports businesses around the world, including Atletico Madrid and Inter Miami CF.
SPONSORED BY NIELSEN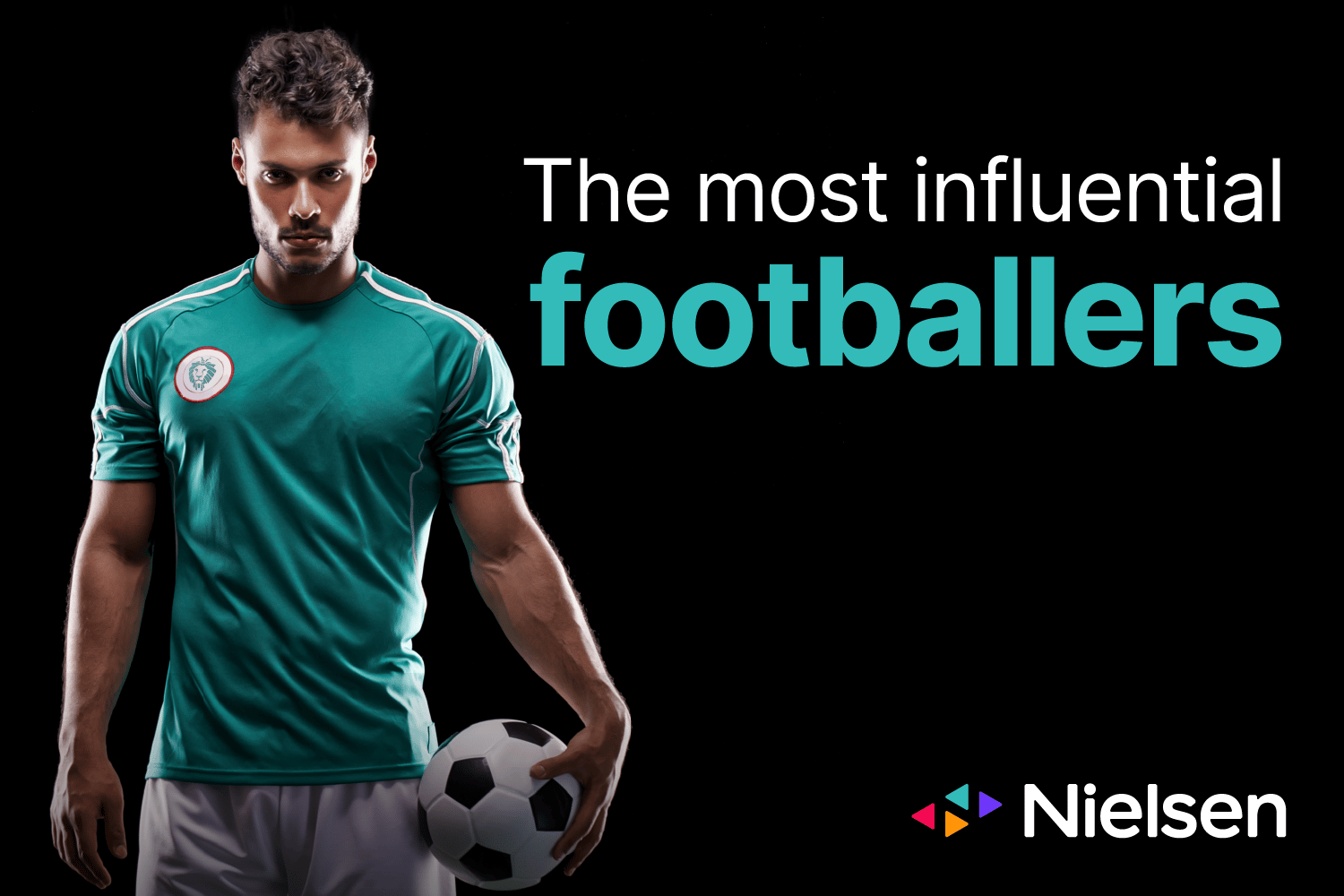 Football players are some of the most influential athletes around, and this year's World Cup is expected to capture the attention of nearly a billion people around the globe.
To give brands the tools necessary to identify the proper investment in a player's influence, Nielsen utilized its influencer measurement tool, InfluenceScope.
Evaluate total followers, growth, engagement, and brand value per post on Instagram to determine which players provide the most Social Media Value for the fee required:
Visit Nielsen's FIFA World Cup 2022™: the essential data hub for more insights.
Populous
Italian soccer giants AC Milan and Inter are projected to generate $119 million in revenue per season from a new stadium slated to open in 2027.
The Italian clubs, who have been co-tenants at the historic Giuseppe Meazza Stadium at San Siro since 1947, have announced plans to build a new stadium for an estimated $1.3 billion.
A new home field is projected to generate $79 million in annual revenue from naming rights, concessions, sponsors, merchandise, parking, and events, while an additional $40 million will come from areas around the venue including offices, a convention center, and an entertainment complex.
The potential influx of cash would help Inter manage debt after it issued $468.3 million in new bonds in January to pay off secured notes due this year and repay its revolving credit line.
Earlier this month, New York-based private equity firm RedBird Capital Partners closed its deal to purchase Milan for $1.2 billion from American investment firm Elliott Management.
Before the sale, minority investor Blue Skye Financial Partners claimed Elliott Management — Milan's majority shareholder since 2018 — held talks "behind closed doors" about the deal.
LootMogul
Sports-focused blockchain gaming platform LootMogul has secured a $200 million investment from alternative investment firm Global Emerging Markets.
LootMogul will use the capital to build metaverse gaming environments allowing fans to engage with athletes, teams, and brands via virtual "sport cities." 
As part of the investment, GEM will give the California-based platform a share subscription facility of up to $200 million for 36 months following an equity exchange listing.
The transaction allows LootMogul to withdraw funds by issuing equity shares to GEM.
Software and venture firm Animoca Brands recently raised $110 million, valuing the NBA Top Shot and blockchain gaming investor at more than $5 billion.
In July, metaverse builder Infinite Reality closed its deal to acquire esports and entertainment conglomerate ReKTGlobal, Inc. for $470 million, valuing the combined entity at $2.47 billion.
That same month, gaming-focused VC firm Konvoy Ventures raised $150 million for Konvoy Fund III, which will have 20% to 30% of its funds allocated toward blockchain-related games.
SPONSORED BY NETSUITE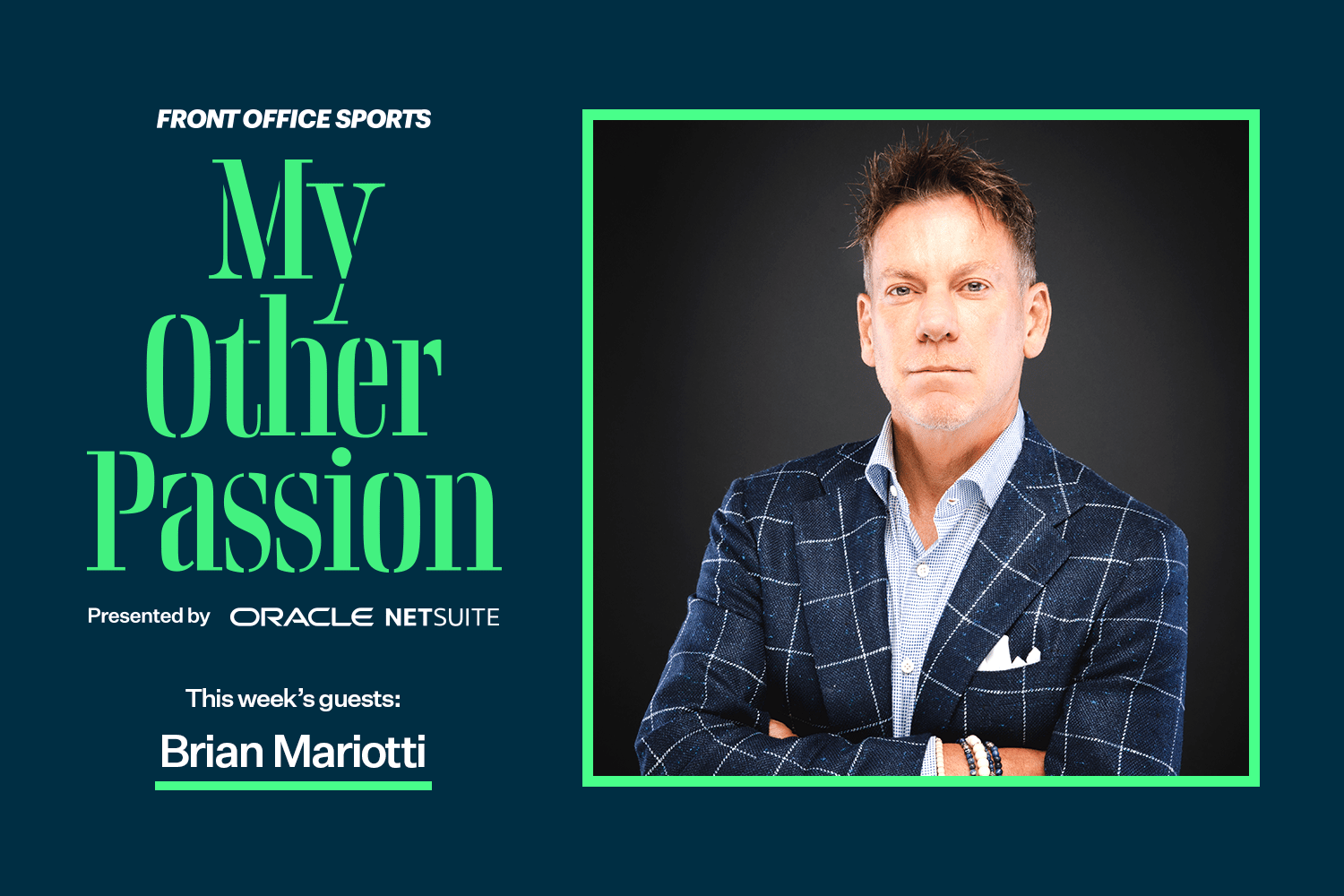 My Other Passion, presented by NetSuite, brings you conversations with the most influential athletes, celebrities, and executives about what drives them – beyond the sports or businesses they're famous for.
In our latest episode, Ernest Baker, editor in chief of Front Office Sports, sits down with Brian Mariotti, chief creative officer of Funko — the billion-dollar collectibles company backed by Rich Paul, Bob Iger, The Chernin Group, and eBay. Mariotti shared behind-the-scenes stories of working with legends like Michael Jordan, landing licensing deals with all the major pro leagues, and why sports are a huge part of his personal life and the future of Funko.
Listen now or watch on YouTube for future episodes releasing every Wednesday. 
If you or someone you know is an athlete, celebrity, or business leader, reach out to be featured on an upcoming episode.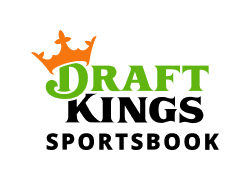 *All times are EST unless otherwise noted.
*Odds/lines subject to change. T&Cs apply. See draftkings.com/sportsbook for details.
Do you wear sneakers for style or sport?
Wednesday's Answer
14% of respondents prefer Asics as their running shoe; 14% prefer Hoka; 31% prefer Nike; and 42% prefer others.

*Sponsored Content
If this email was forwarded to you, you can subscribe here.
MORE FROM FRONT OFFICE SPORTS:
The Leadoff – Daily business of sports podcast
Front Office Sports Pro – The most promising opportunities where sports meets industry
Front Office Sports Learning – Professional education at the speed of culture
Copyright © 2022 Front Office Sports. All rights reserved.
80 Pine Street Suite 3202 New York, NY 10005
Advertise / Update your preferences / Unsubscribe