No More Excuses for Confusion on Design Authority – Engineering News-Record
There's a numbing familiarity to the disputes that plague some large and crucial recent infrastructure projects. Look no further than ENR reporting on a developer and contractor terminated on one project, and on another where dismissal is a looming possibility. In both, authority over project design and changes in scope are contested.
You have to wonder about the awareness level of those who signed contracts and those who provided needed legal advice about project delivery options and trade-offs.
Related to what went wrong on the Great Hall project at Denver International Airport, the airport authority in 2020 dismissed the original P3 development team led by Ferrovial Airports, with design-build partners Saunders/JLC Infrastructure, after clashes over quality, materials costs and change orders. The team was paid a hefty $184-million fee on its way out the door.
According to an outside report done for local officials, the firms considered Great Hall design frozen at the 30% level under their agreement, but found out the hard way that it actually gave the authority the right to make changes. Despite P3 design-build contracts, the report noted, owners are tempted "to continue to act and react as if the project were a traditional project with its associated level of control, decision-making authority and origination and management roles."
The report said the lesson here is to think carefully before turning to design-bid-build alternatives. But it's clear there is enough information in the public domain about design-build project conflicts that there should be no more excuses for similar battles over quality and change orders. All contract roles and contingencies must be precise and clear.
The Corpus Christi Harbor Bridge dispute between the Flatiron/Dragados consortium and the Texas Dept. of Transportation, meanwhile, is supercharged with concerns about the cable-stayed span's safety. But at its core is another ball of confusion about design authority and final say over quality control.
After the team's proposal was approved in 2015, TxDOT had no concerns for at least two to three years—until the National Transportation Safety Board found that Figg Bridge Engineers, a key team member, was partly responsible for the disastrous fatal construction-phase collapse of a Florida pedestrian bridge.
With the Corpus Christi project construction not yet begun, TxDOT reviewed Figg's work and found problems, leading to the firm's dismissal. Flatiron/Dragados denied any problems with the design but brought in a new engineer-of-record team.
Further design review last year by an outside consultant generated new issues with design and safety. But TxDOT did not initially formally share findings with the project team, doing so only this spring—eight months after construction recommenced and just days before a dispute hearing.
Numerous issues have been resolved, but ones still outstanding in TxDOT's view—which include slab stress limits, girder capacities exceeded, discrepancies between cable stay sizes shown in the design and in the construction manual and superstructure cambers that will be difficult to control—have pushed matters to the brink.
As the owner, the agency now asserts its prerogatives to seek answers and changes and threatens to dismiss Flatiron/Dragados. Why did it take until now for the conflict to arise?
In a TV appearance, TxDOT bridge engineer Graham Bettis noted design-related "concerns and questions going back some time" that the agency "attempted to resolve" with the project team. But issues and actions accelerated more recently with independent reviewers' conclusions.
Some of what happened seems like project delivery buyers' remorse.
TxDOT and the Denver Airport Authority conceded to the design-build team the authority for both the design and the quality of much of the work performed. Certainly there was enough time to peer review, if not perform complete parallel design work, based on its own or the design-builder's engineering assumptions. Were questions about Figg an excuse to reassert control over design and quality?
Meanwhile, delay costs on the project are adding up. If an owner can't depend on its design-build contractor's engineering, and a later review by another firm, what can it depend on?
With an unprecedented amount of federal public works funding now starting to flow and many more projects to manage, there should be no more excuses about who is the designer and when review of the design and quality control is done. All future contracts must make that clear.

 
 

You must have JavaScript enabled to enjoy a limited number of articles over the next 30 days.
Sponsored Content is a special paid section where industry companies provide high quality, objective, non-commercial content around topics of interest to the ENR audience. All Sponsored Content is supplied by the advertising company. Interested in participating in our Sponsored Content section? Contact your local rep.


 
ON DEMAND: This webinar will explore the current infrastructure challenges and trends, and discuss how to prepare your organization to take advantage of this growing market opportunity. Whether you're a contractor or asset owner, discover why companies need to embrace modern methods of construction, new technology and digitalization.
Sponsored by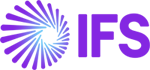 Top builders have found an advantage in using 360° images to support their teams and make remote work easier, from precon through the final closeout. In this case study webinar, learn how Lee Kennedy uses reality capture technology provides complete visibility to remote teams, so they can communicate faster, make decisions quicker, and work more efficiently.
Sponsored by:



Special Ad Section

 UNDERGROUND TODAY II

 View all Special Ad Sections

 Archives
 
Copyright ©2022. All Rights Reserved BNP Media.
Design, CMS, Hosting & Web Development :: ePublishing
About Author