Helping Traders Thrive
Warren Buffett believes that compared to the potential of companies and stocks that real estate is a lousy investment. This is speaking relative to business ownership as he does think money can be made in real estate especially in times of market mispricing. However, his edge is in analyzing the value of future company cash flows not in properties and buildings so he doesn't compete outside his circle of competence.
Also, he believes that the real estate market is much more efficient than the stock market, this could be in part due to high transaction fees to buy and sell. Finally, Berkshire-Hathaway as an S-Corp is not structured to efficiently operate in the real estate market.
Let's see how Buffett explained why he doesn't invest in real estate at one of his shareholder meetings in his own words.
Warren Buffett prefers to invest his capital in things that both create consistent cash flow and also grow in value. Ownership of whole companies and investments in stocks of the best companies at a good price are his preferred investment vehicles for Berkshire-Hathaway and himself.
While real estate can hold its value during inflation as a hedge against a devaluing currency most of the time and produces some cash flow it doesn't have asset production value so it doesn't have the ability to scale. Buffett prefers holding stocks of companies that produce commodities like oil and gold during a recession as a hedge not real estate.
He has bought and owned farmland when he was young that produced a harvest each season. So he does like the production value of farmland but not the cash flow structure of collecting rents on real estate holdings. I would also assume he liked the diversification of more customers with a business with the ability to grow and scale versus the fixed amount of tenants available to rent and lease to with real estate.
"We have both had a fair amount of experience in real estate, and Charlie made his early money in real estate. The second point is the more important point, real estate is not a commodity, but I think it tends to be more accurately priced-particularly more developed real estate, most of the time." – Warren Buffett
"Now, during the RTC period, when you had huge amounts of transactions and you had an owner who didn't want to be an owner in a very big way and they didn't know what the hell they owned, and all of that sort of thing. I mean you had a lot of mispricing then, and I know a few people in this room that made a lot of money off of that, but under most conditions it's hard to find real estate that's mispriced." – Warren Buffett
"I mean when I look at the transactions REITs engage in currently, and you get a lot of information on that sort of thing, they're very similar and it's a competitive world, and you know, they all know what a class A office building, you know, in Chicago or wherever it may be, is going to produce. They at least, may all be wrong because of some unusual events, but it's hard to argue with the current conventional wisdom most of the time in the real estate world." – Warren Buffett
"Occasionally there have been, you know there could be, big opportunities in the field, but if they exist it will certainly be because there's a-they'll probably be a lot of chaos in real estate financing for one reason or another. We've done some real estate financing and you have to have the money shut off to quite a degree to probably get any big mispricing across the board." – Warren Buffett[1]
"Productive assets such as farms, real estate and, yes, business ownership produce wealth – lots of it. Most owners of such properties will be rewarded. All that's required is the passage of time, an inner calm, ample diversification and a minimization of transactions and fees." – Warren Buffett
Warren Buffett sold his second home in Laguna Beach, California, for $7.5 million in 2018. He first listed the beach house for $11 million in early 2017. In August of that year, he reduced the price by over $3 million to $7.9 million. Buffett purchased the home for $150,000 in 1971,  which is $1.1 million adjusted for inflation. So he did well in that one real estate investment which he bought at the urging in his wife at the time.[2]
With that second house sold his only real estate investment is in his personal residence and any REITs or property that may be held by Berkshire-Hathaway that he would own indirectly through his BRK.A stock.
Berkshire has held a position in the REIT STORE Capital Corporation (STOR) investing $377 million into its stock in 2017. These days, Berkshire holds half that much of a position in the REIT after reducing its holding by 53% in the latest June Q2 13f filing with a remaining $180 million dollar investment.
STORE Capital Corporation is an internally managed net-lease real estate investment trust (REIT), that's the leader in the acquisition, investment and management of Single Tenant Operational Real Estate, which is its target market and how it derived its name. It's one of the largest and fastest growing net-lease REITs and owns a large, diversified portfolio of investments in over 2,500 property locations across the U.S., with almost all being profit centers.[3]
Warren Buffett still lives in the house he bought for $31,500 in 1958. Inflation adjusted to 2022 dollars it cost him $322,816 in 1958 buying power. His house is a 6,570 square feet stucco house that has 5 bedrooms and 2.5 bathrooms and sits on less than a acre of land.
His home is located in a wealthy neighborhood in Omaha, Nebraska.  According to Zillow it's now worth an estimated $1.24 million based on comparative houses in the neighborhood likely driven up by his fame.[4] Buffett once called it the "third-best investment he's ever made" but later considered how much he would have made if the money he spent on the house would have been used to buy Berkshire-Hathaway stock in 1958, hopefully he was joking.
For one of the richest men in the world this is a very frugal house that is less than .001% of his total net worth. He could have any house he wanted in the world but prefers the simplicity and loves living in Nebraska where he grew up. He has always been happy there and never saw any reason to move.
Obviously, he leaves real estate investing to others and sticks with his own edge in stocks and businesses where he can get the maximum leverage and growth potential.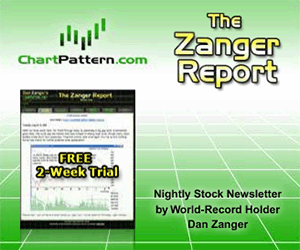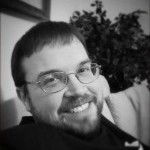 Steve Burns:
After a lifelong fascination with financial markets, Steve Burns started investing in 1993, and trading his own accounts in 1995. It was … Read More
The information provided through the Website and our services is intended for educational and informational purposes only and not recommendations to buy or sell a specific security.​ Read More…
Helping Traders Thrive
Proudly powered by WordPress | Theme: Newsup by Themeansar.
About Author