While his brother owns the world's largest superyacht – This billionaire sheik may have bought himself the newly launched $450 million Lurssen Opera megayacht – The 478 feet long vessel is spread across 7 decks, has a large swimming pool, and a bea – Luxurylaunches
With a name like Opera, what else can one expect of a superyacht other than magnificence and beauty, not to mention the attention to detail and jaw-dropping features? Lurssen's 478-feet sail show wowed onlookers as it was launched from their Bremen facilities in Germany. The majestic superyacht Opera has gigantic proportions owing to a gross tonnage of 11999.0 GT and a 20.0 m beam.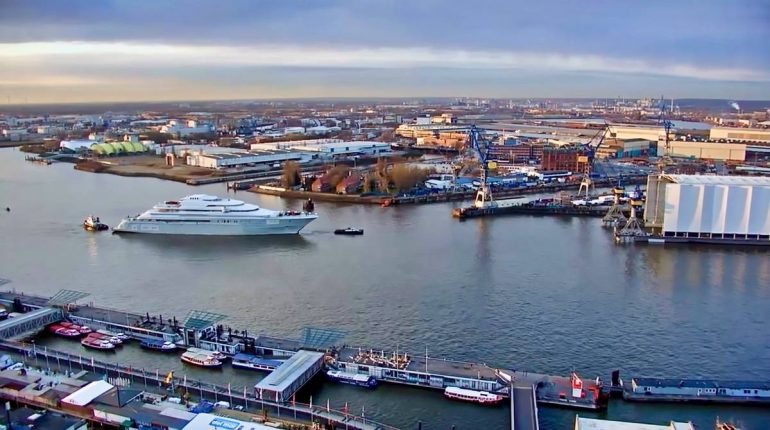 The stunning luxury yacht is built with a Teak deck, a Steel hull, and an Aluminum superstructure. We have to wait a while longer to get a sneak peek at the interiors, but official pictures reveal a Jacuzzi on the sundeck and a swimming pool on the main deck aft.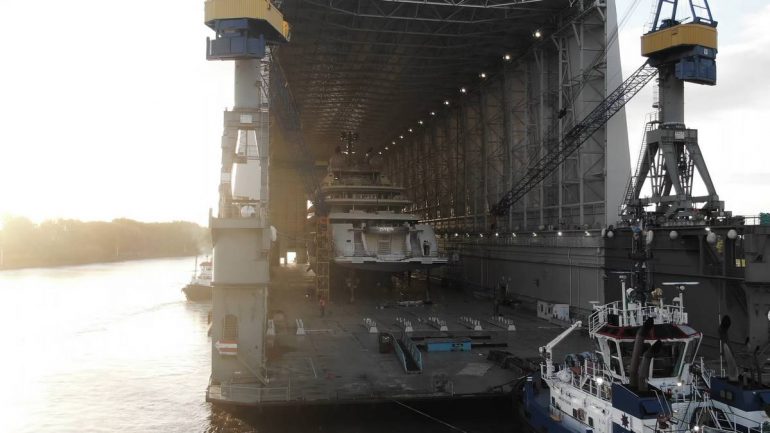 The goliath motoryacht boasts seven decks, entailing there will be ample space for guest accommodation and a pretty grand owner's suite. We won't be surprised if the primary suite turns out to be a multi-level marvel with all the essence of a five-star hotel. A Lurssen beauty if this shape, scale, and size is predictably and in all probability fitted with cutting edge entertainment systems and amenities and storage for a range of water toys. Images also reveal a helipad on the foredeck, as well as a large main deck swimming pool and expansive beach club.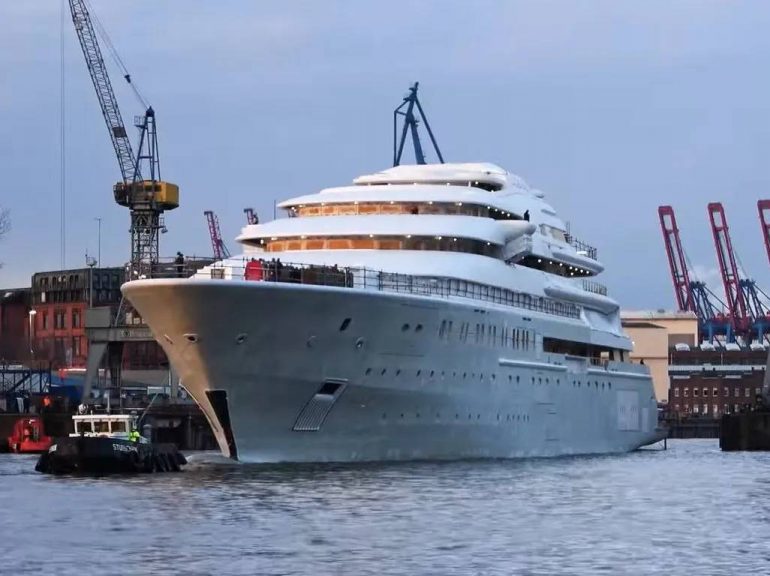 As per Superyacht Times, superyacht Opera is worth $450 million and is based on Project Sassy, which was destroyed in a fire in 2018. as per speculation, it might even be the same hull. The palatial ship was reportedly commissioned by Sheikh Abdullah bin Zayed al Nahyan, the Minister of Foreign Affairs of the United Arab Emirates.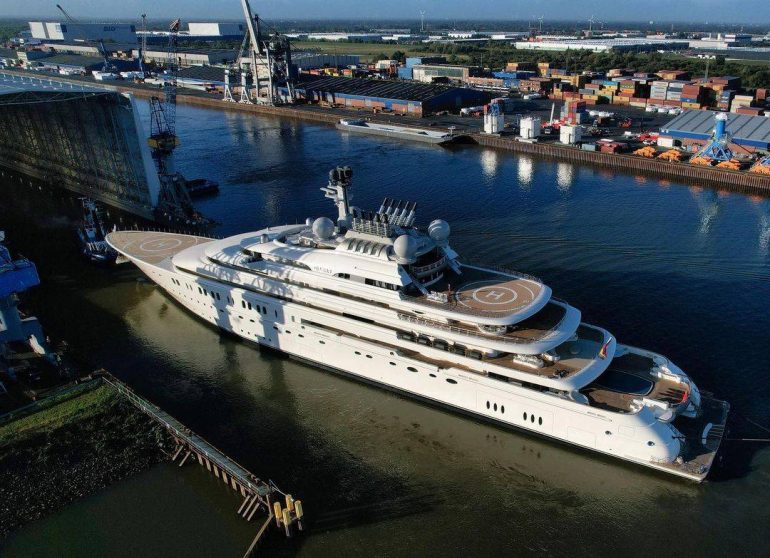 The beautiful boat is slated for a 2023 delivery. Per Superyacht Times, German yacht builder Lurssen is also working on other mammoths like the 449-feet Alibaba, due in 2024, followed by the 400-feet Jag, due next year.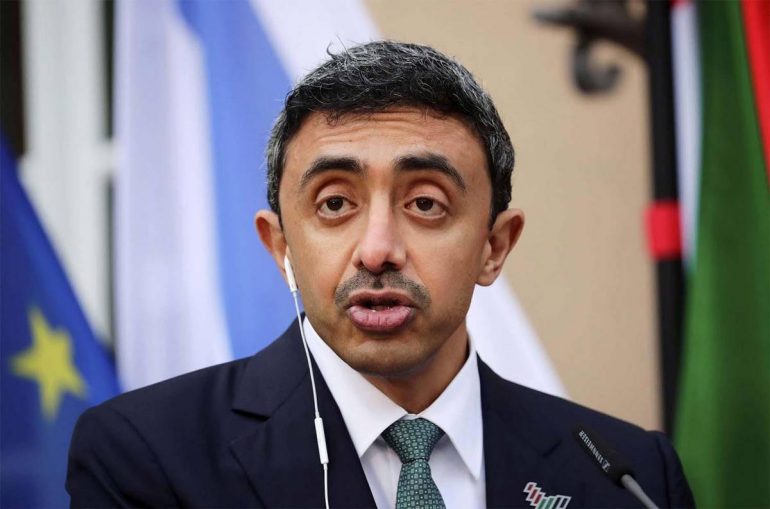 About Sheikh Abdullah bin Zayed al Nahyan:
The Minister of Foreign Affairs of the UAE is a man worth $10 billion. The political science graduate is the half-brother of the late President of UAE and Ruler of Abu Dhabi Khalifa bin Zayed Al Nahyan. It looks like owning gigantic yachts is a hobby that runs in the family as the President is also the proud owner of the gigantic Azzam yacht. Sheikh Abdullah bin Zayed al Nahyan resides as the Chairman of the Board of Directors of the Emirates Foundation for Youth Development and Deputy Chairman of the Board of Directors of the Abu Dhabi Fund for Development (ADFD).
Luxurylaunches.com is an award winning premium lifestyle website. It features the latest and the best from the world of extravagance and opulence.
About Author